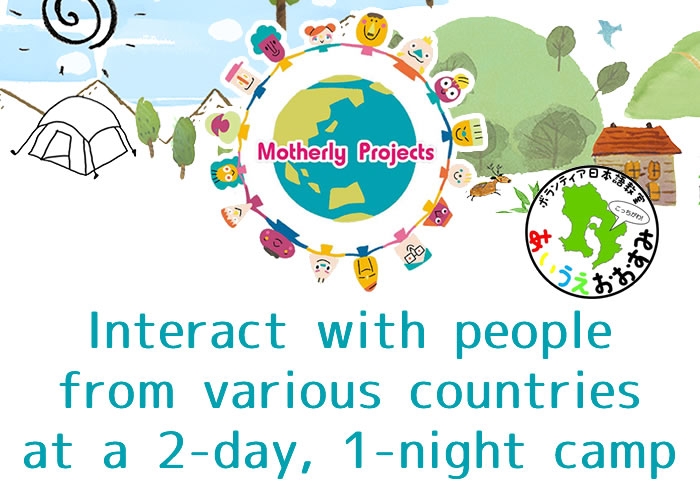 Let's get together and have fun together.
Please get to know various countries through your activities.
Would you like to make summer memories with the residents of foreign nationals studying Japanese and foreign nationals living in the region?
At the specified non-profit organization Matherly Projects, We aim to realize a community where people understand each other and coexist regardless of nationality, culture, or background.
Date
August 26 and 27, Reiwa 5
Location
Participation fee
3500 yen for junior high school students and older
2800 yen for Elementary school students and younger
It will be held even in light rain, but the activities are subject to change.
In case of bad weather, it will be canceled.
Capacity:
40 people
Deadline:
July 20
What to bring
Participation fee, indoor-shoes, bath utensils, nightwear, change of clothes, towel, hat, long-sleeved shirt, long pants, flashlight
Schedule
Schedule: Subject to change
August 26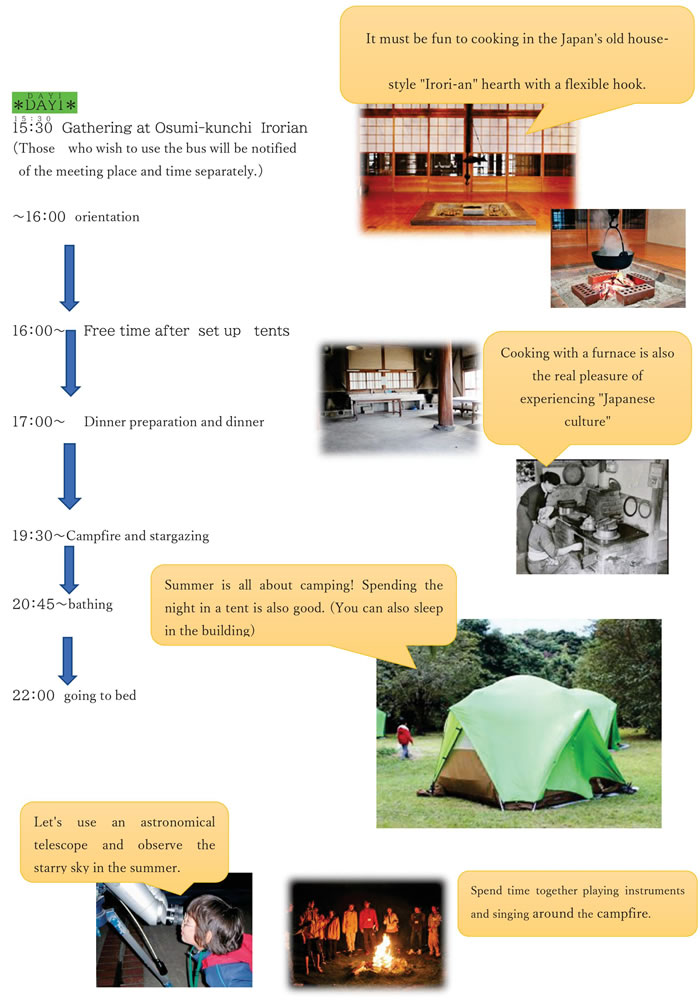 August 27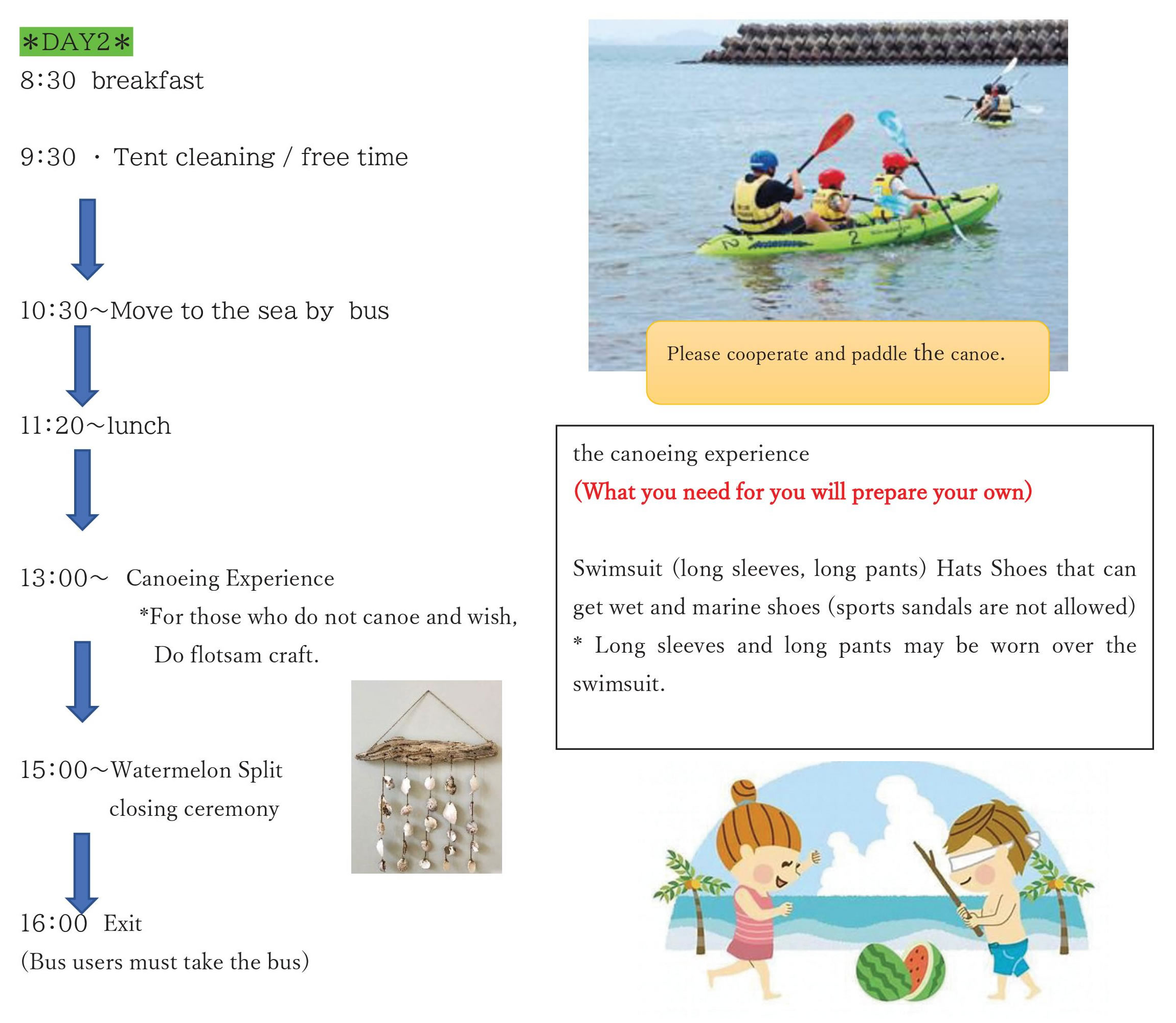 Registration and Inquiries
NPO Motherly Project Representative Director Tomomi Wada
Tel:090-5020-8026
Email:
Facebook:Motherly Projects~マザリープロジェクト~
Please fill in the contact information above and send us a message.
Subject :Summer Camp Registration Name, age, gender, address, country, contact phone number